Connect With Me On: Twitter and Facebook


WEST VIRGINIA
JEWISH HISTORY & GENEALOGY
Welcome to the 'Mountain State' of West Virginia!
West Virginia possesses a rich and varied Jewish past and a bright Jewish present. The Jewish population of the state supports a variety of synagogues, temples and Jewish organizations. There are landmark synagogues, famous & historic businesses, cemeteries and notable families with a long history in the state This page and the accompanying links will serve as a resources center and as an introduction to the Jewish history, Jewish architecture, and Jewish genealogy that can be found in the "Mountain State" past and present. It will be a work "in-progress". This page will also be connected to the Facebook Page - "Jewish West Virginia" which will feature many vintage photographs and other images, and is now in the works.
The first official Jewish settlement in West Virginia was at Wheeling where a Jewish cemetery and informal congregation was established in 1849. At the time it was still the state of Virginia as West Virginia did not become a state until 1863. Jews lived and traded in West Virginia prior to 1849, and as early as the late 18th century, but the official community did not get its start until Congregation L'Shem Shomayim was established in Wheeling in 1849. An earlier Jewish cemetery was established in Charleston in 1836, but the B'nai Israel Congregation in Charleston was only informally organized in 1856 and legally chartered as the "Hebrew Educational Society" in 1873.
Jewish Communities were established throughout the state in Beckley, Bluefield, Charleston, Clarksburg, Fairmont, Huntington, Keystone, Kimball, Logan, Martinsburg, Morgantown, Parkersburg, Weirton, Welch, Wheeling and Williamson. In addition, small numbers of Jews also settled in the towns of Grafton, Harper's Ferry, Keyser, Montgomery, Mount Hope, Oak Hill, Piedmont, Romney, Thomas & other locations. Though the Jewish population of the state has declined over the years, mostly in the coal region of southern West Virginia, dedicated Jewish communities can be found today in Beckley, Bluefield, Charleston, Huntington, Morgantown, Parkersburg & Wheeling. Some of these Jewish communities are small and face a daily struggle to keep Judaism alive in their area. Other Jewish communities are medium to large size and enjoy a stable community life with religious services as well as Jewish community organizations.
Click on the towns below for info on each Jewish Community
(under construction)
BECKLEY ~ BLUEFIELD ~ CHARLESTON ~ CLARKSBURG
EASTERN PANHANDLE ~ FAIRMONT ~ GRAFTON ~ HUNTINGTON
KEYSER ~ LOGAN ~ MORGANTOWN ~ PARKERSBURG ~ ROMNEY
WHEELING ~ WEIRTON ~ WELCH ~ WILLIAMSON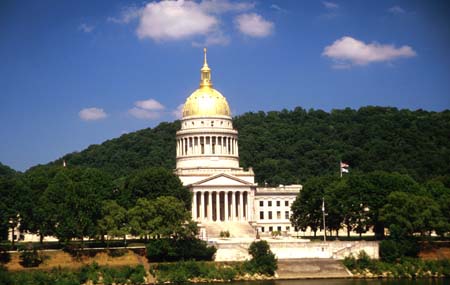 'CLICK' Below To Access These Pages
West Virginia Synagogues and Jewish Organizations
West Virginia Jewish Cemeteries and Burial Listings
West Virginia Jewish Archival & Library Collections
Genealogy, West Virginia, Jewish & History Links
Dates of Jewish Settlement in West Virginia
Well-Known West Virginia Jews and Families
Jewish West Virginia - "Images of America Series"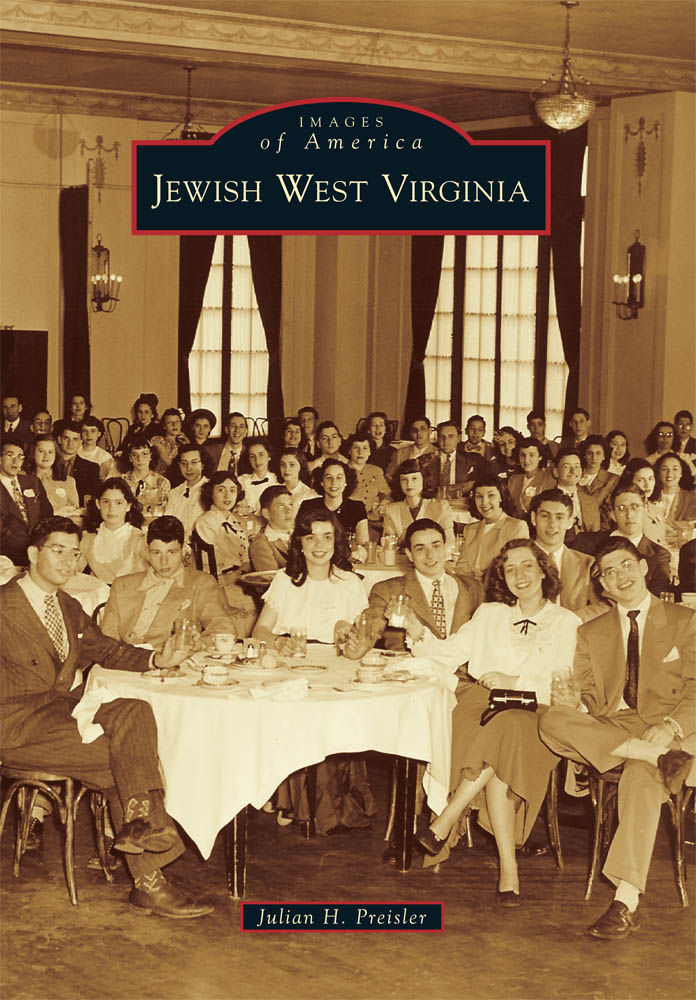 click cover image for more information
My name is Julian H. Preisler. I lived in the Eastern Panhandle of West Virginia for 15 years and have been interested in Jewish history in the USA for 30+ years. I am a researcher, author & documentarian and have published books on Jewish genealogy & also synagogue architecture and history. I welcome the addition of information, photographs, old business ads, stories and other materials related to WV Jewish life, history and genealogy. - jhp1963@yahoo.com
I would like to thank all of the great people from all over West Virginia and the United States for contributing information, data, photographs and other images to this project. Your interest in this project is very much appreciated. Together we can all help to discover and document West Virginia Jewish History so that it will be available for future generations. I look forward to receiving continuing suggestions, data and also images to use on the site.
© 2004-2020 - Julian H. Preisler - All Rights Reserved
NOTE: No material from this website may be used or downloaded without my permission