The Former Synagogue in Sobědruhy
Photographs of exterior & interior of the synagogue. This is the only known interior photograph
"Die Juden und Judengemeinden Böhmens in Vergangenheit und Gegenwart"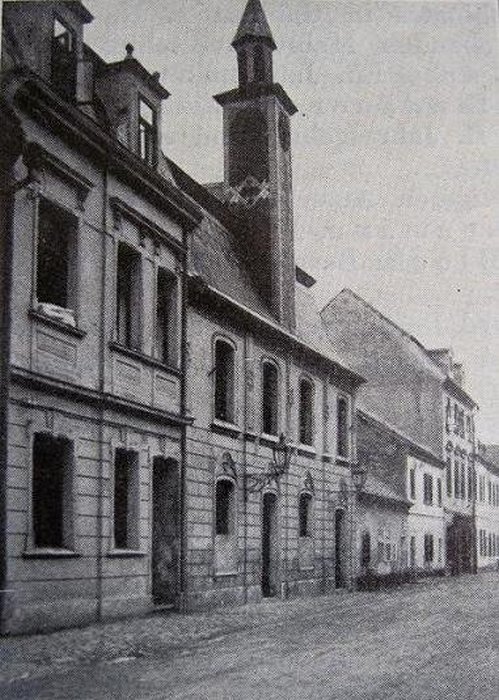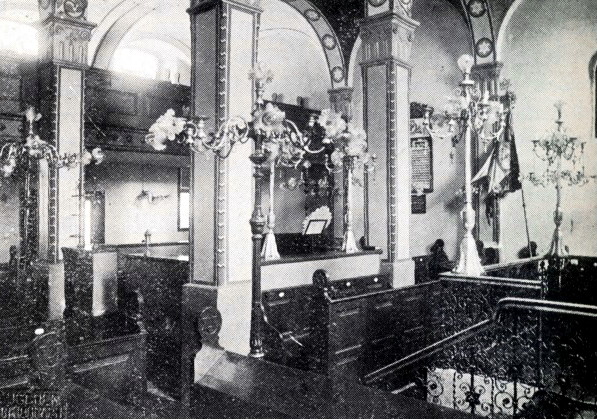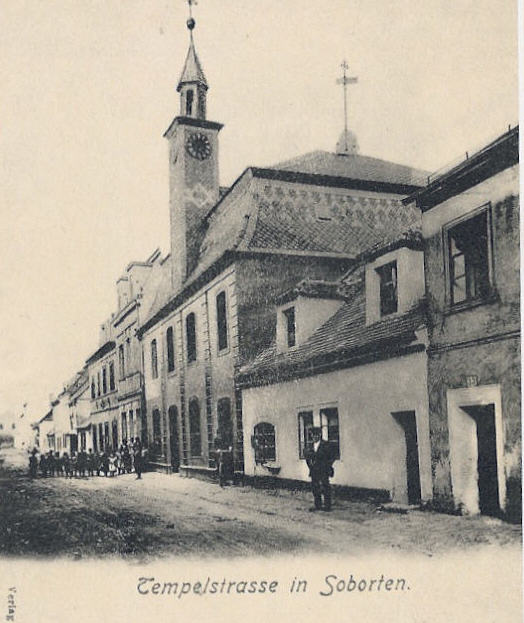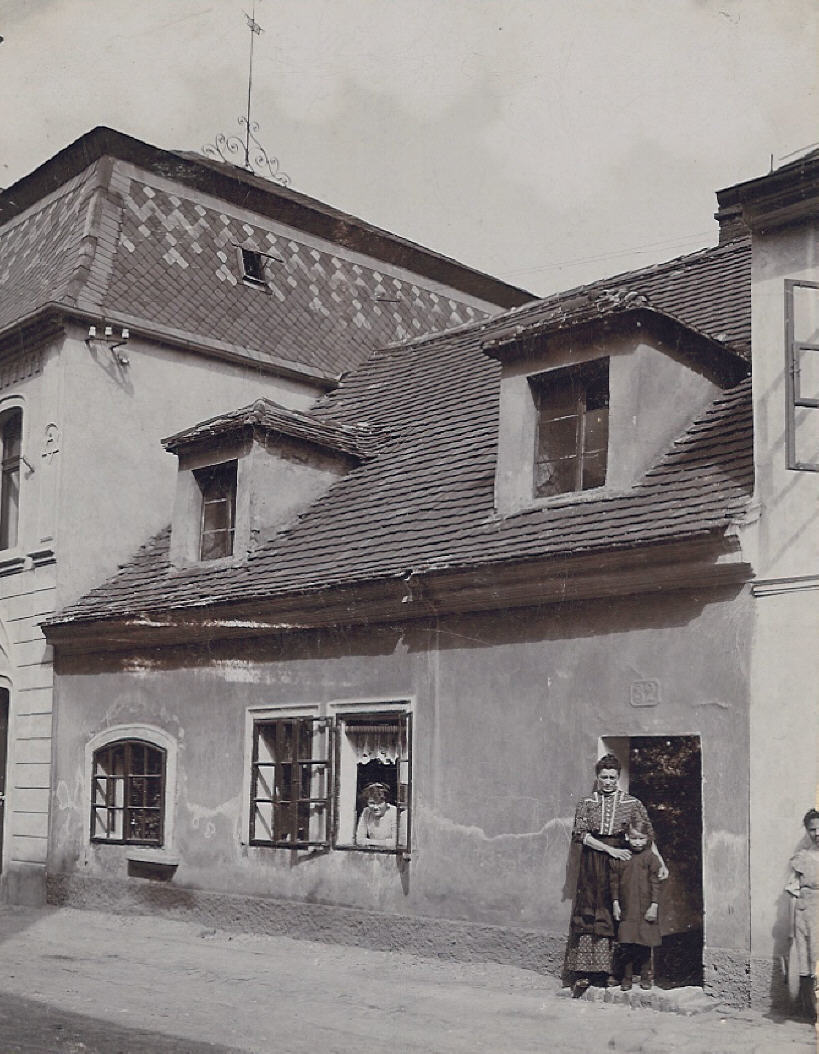 Above Left: Early 20th century postcard of the Judengasse (Tempelstrasse)
Above Right: Photograph of the Preissler/Bauch ancestral home at #32 Judengasse in Sobědruhy. ca. 1900.
The home was located next door to the right of the synagogue itself.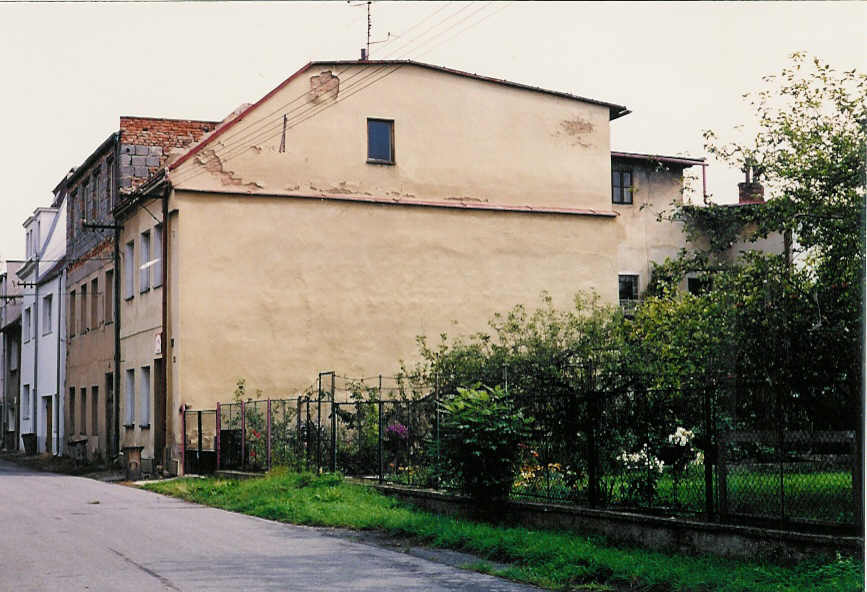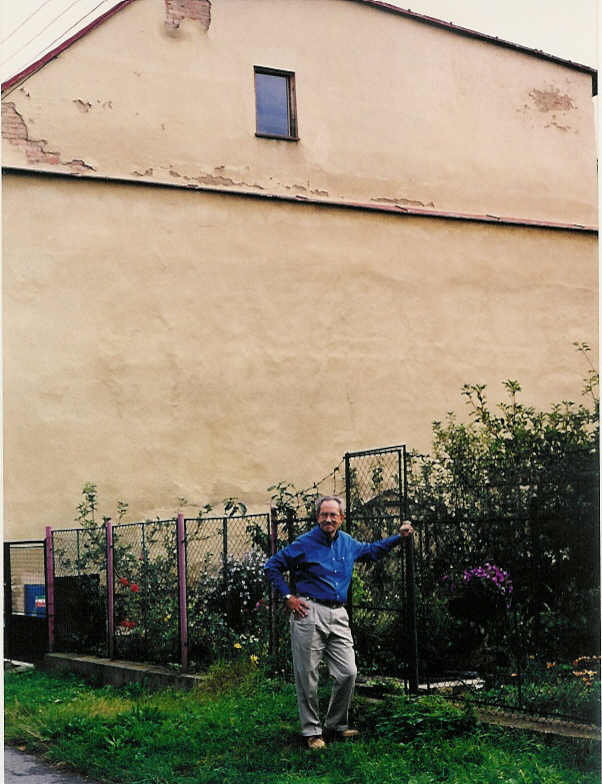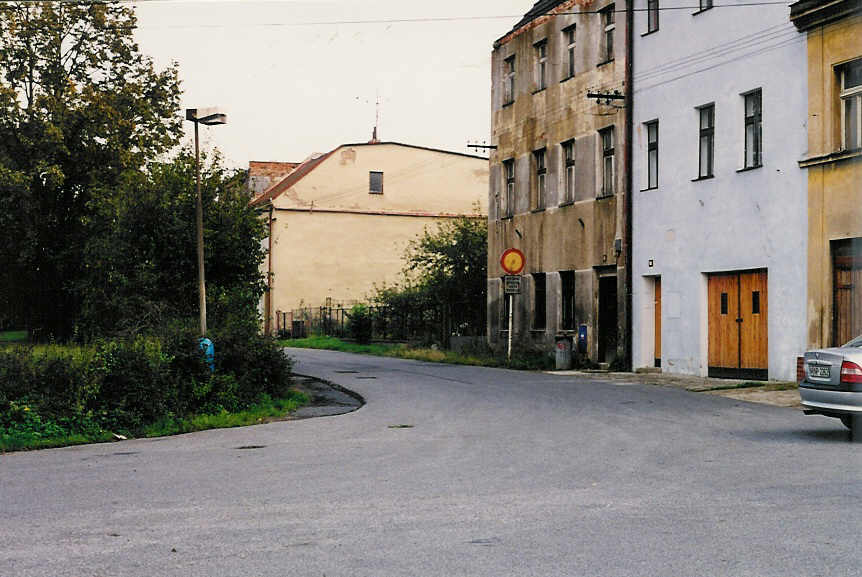 The above three photographs were taken in 1997 when I visited Sobědruhy with my parents. My father, Hans, is pictured in front of the lot where the synagogue once stood. My grandfather's ancestral home was located adjacent on the right side of the synagogue. Both were pulled down sometime prior to 1958. The building on the left side of the empty lot is the former Jewish Community House where the community offices were located. It may have also held classrooms and a rabbi's residence. The last photograph shows a portion of the former "Judengasse" now called Stare Ulice or "Old Street". There have been projects in recent years to modernize and beautify the streets not only of Teplice, but also of the Sobědruhy district.
Below is a 2011 photograph of the old Judengasse. The former Jewish Community house has been renovated and apparently the fact that it is a "Jewish" landmark is well-known.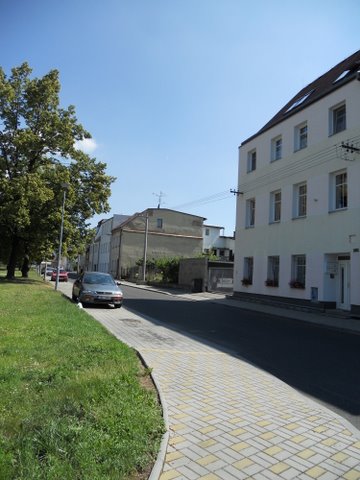 © Julian H. Preisler 2005-2020 - www.JPreisler.com